Welcome to Challenge RMF
What Sets Us Apart
How Is Challenge RMF Better Than The Rest?
Simply put, what separates us from other manufacturers is your end product. There is no better way to maximize quality, maximize yield, and maximize return on investment than with Challenge RMF — making our massagers the lowest cost on the market.
The Challenge RMF design is unique, our performance is superior. Our massager has a longer working life at lower maintenance costs. Its operation is precise and repeatable.
"BETTER BUILT. BETTER ENGINEERED. BETTER PERFORMING."
---
Meat-on-Meat: Revolutionary Technology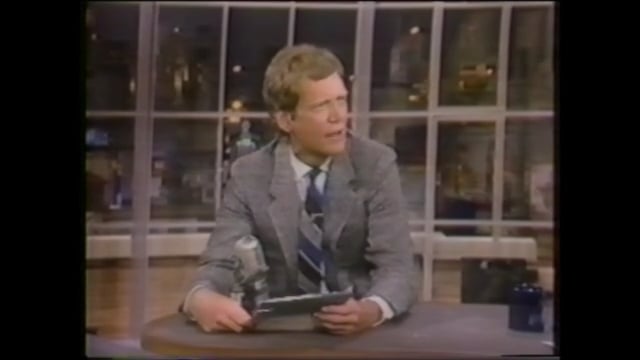 Challenge Meat-On-Meat Jingle
At the heart of Challenge RMF is our unique, patented meat-on-meat massage which activates muscle deep down like no other technology can do. This gentle massage avoids product damage while at the same time achieving maximum protein exudation and water binding.
Inside the drum are continuous helical flights which move the product on an inclined elliptical path. Every piece of product is massaged with every turn of the drum – resulting in a 100% live load with no dead spots. This proprietary mechanical action is the secret of Challenge RMF's success. Only the Challenge RMF massage can tenderize the muscle and activate proteins at the core without inflicting damage to the surface, meat fibers, or connective tissues. And our massaging action requires no rest periods meaning shorter cycle times for processors.
"NO OTHER TECHNOLOGY COMPARES"
---
Superior Quality and Yield
Meat and poultry massaged by Challenge RMF improves in every way. Quality is protected and appearance is improved. The helical flights do not rotate independently of the drum so they cannot tear or shear muscle, nor separate skin nor damage fat cover. Since there is no lifting and dropping or tumbling, there is no impact damage, no hydraulic shock, no forcing out of liquid, and no excessive heat build-up.
Challenge RMF massagers activate protein at the muscle core utilizing water and salt-soluble proteins not possible with tumblers which concentrate action on the surface of the muscle. The result is an even distribution of marinade and ingredients throughout the whole muscle while maintaining the integrity of the muscle structure.
"QUALITY WITHOUT COMPROMISE"
---
Long-Lasting Durability
Constructed of rugged, thick heavy-duty stainless steel plate, our massager provides optimum results year after year. The interior is polished smooth and welds are burnished. Our hydrostatic drive is geared directly to the drum for precise control, low-power consumption and long life. Our rugged vacuum system pulls and holds 28-inches of vacuum to prevent foaming.
Doors, spouts, and loading systems are all carefully engineered and constructed for extended life. Challenge RMF massagers have no friction roller drives, no belts or chains, no shaft seals to change, no limit switches. It is an extremely simple, sturdily-built machine requiring minimal maintenance.
"LOWEST OPERATING COSTS AND MAINTENANCE"
---
Product Versatility, Repeatable Results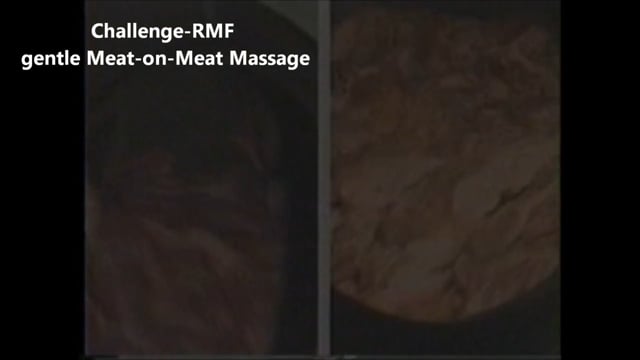 Challenge-RMF Us vs. Them
The Challenge RMF massaging action produces a superior product of all types, including pork, beef, poultry, and seafood. Our massager does many things for so many products: optimum protein extraction, uniform and thorough ingredient pick-up and water-binding speeds, less cooking and chilling loss, little or no purge from frozen and thawed products, locked-in juices, excellent smoke penetration, reduced cook-out, and color uniformity.
Batch after batch, year after year, the same precise results are obtained, providing a uniform product that your customers can depend on. In side-by-side tests in meat and poultry plants worldwide, it has been proven there is no better method of massaging meat and poultry than by Challenge RMF.
"TECHNOLOGY OF CHOICE"
---
Efficient, Precise Temperature Control
Optimum yield and maximum shelf life are only realized when meat proteins are solubilized and exuded at temperatures between 28 and 34 °F. With Challenge RMF cooling, these temperatures are attained quickly and efficiently and maintained exactly as programmed.
The Challenge RMF system cools the product by circulating chilled cooling solution through the jacket surrounding the massager. Optimum temperature is rapidly reached while an infrared sensor monitors meat temperature and controls it within plus or minus 1°F.
With Challenge RMF cooling, there is no need to restrict the vigor or duration of the massage to avoid heat buildup. Massage cycle times and intensities are chosen solely to attain optimum product results – without compromise.
"OPTIMUM PRODUCT RESULTS"